Terrorism Strikes the U.S.

Briefly...
Suspected terrorists arrested at JFK Int'l Airport, terrorists also arrested at LaGuardia
Two firefighers found in rubble of WTC
President Bush sets time for memorial services, 12 noon Friday, September 14, 2001
Rock band Pantera cancels participation in the "Tattoo the Earth" tour in Europe. Read statement from Pantera.
Osama bin Laden
The man most wanted by the United States.
Just a counter: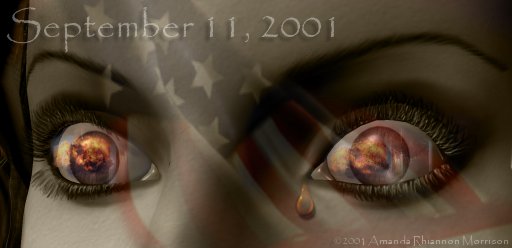 Please note:
We reserve the right to edit any entries to our Bulletin Board for whatever reason, be it inaccuracies, slander, or libel.